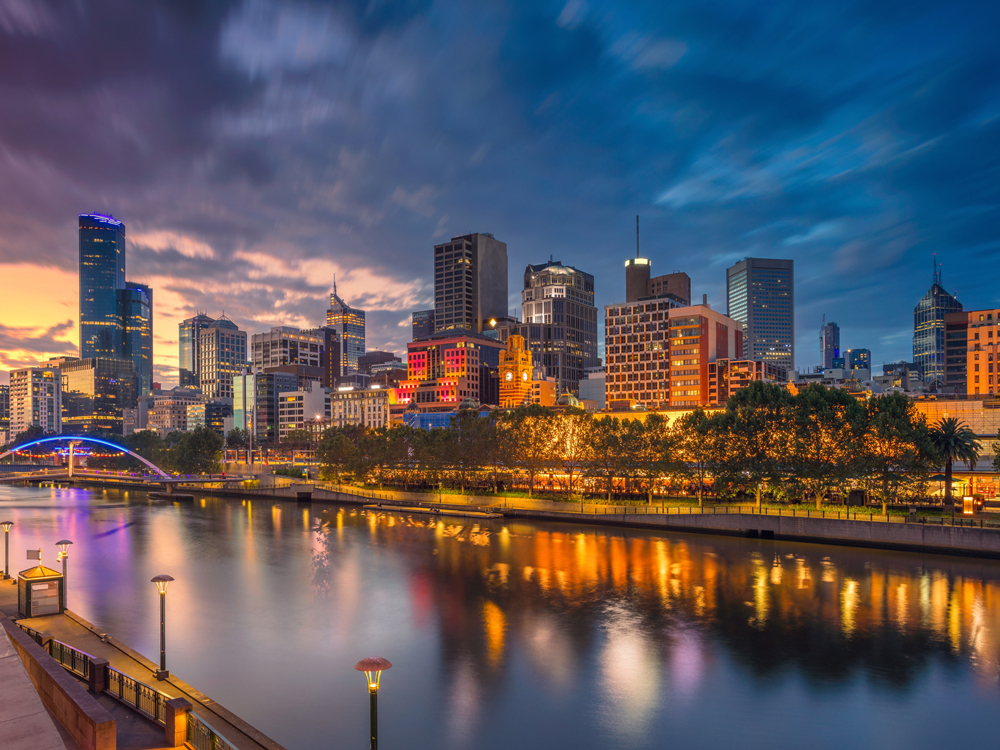 Budgeting your stay as an international student is difficult to say the least! But don't fret. Original Campus Melbourne, have just shared their best kept budgeting secrets for students everywhere!
17 October 2018 by Costas Pehlivanis
Is the stress of a student budget getting you down? While it's not always easy to balance the necessary finances you're bound by as an international student, there are many ways you can still find a good school-life balance.
So, here's how Original Campus Melbourne do it! Follow our tips on how to budget accordingly to enjoy the experience of a lifetime, when living and studying in Melbourne.
Where to Save Cash
Groceries
There's no doubt that your grocery bill can add up if you're not careful. In the end it all comes down to where you're shopping! The Queen Victoria Market is open every day, except Mondays and Wednesdays, and located right in the heart of the CBD, making it easy to get all your grocery shopping done in one go.
The key selling point is the dramatic price difference! With fresh fruits and veggies only costing a fraction of what they would at Coles or Woolworths ('Woolies' if you want to sound like a local).
Yours Is Mine
Second-hand shopping is in style and it's time to take advantage! Check out the various Op Shops in and around the city to find new and pre-loved items for cheap. Not only will you save money, but you'll be Original (see what we did there?).
Some of our favourites are Salvos Stores and Sacred Heart. With many locations in and around the city, you're sure to find a few great pieces.
Student Nights Going out to bars or clubs on weekends can be fun to do with new friends, but it can add up. Luckily, there's many spots suited for international students on a budget, with food and drink deals!
With a flexible schedule as a student, you may not have classes every day of the week. That means you can try out different student nights that typically take place Tuesday or Thursday nights.
Become the King/Queen of Meal Prep
Melbourne is known for its food! Unfortunately, eating out can get expensive. If you're hoping to try out new restaurants with friends, balance it out by packing your own lunches. That way you'll have enough money to put towards sharing the occasional dinner out.
Try meal prepping on Sundays, then just grab your lunch and go! Some of our favourites are buddha bowls, burrito bowls & chicken salad. Get creative in the kitchen and try out new options each week.
Make things even easier by prepping a healthy breakfast as well. A great quick one is overnight oats.
Affordable Things to Do Around the City
Comedy Night
Feel like a laugh or two? Try out Catfish Comedy in Fitzroy for a fun night each Tuesday at 8pm for only $12!
If you didn't think we could beat $12 comedy night, get ready … There are a range of free comedy nights throughout the week you can attend! Lido Comedy in Hawthorn takes place each Tuesday at 7:30pm at Lido Cinemas.
If Tuesday nights aren't going to work with your schedule, don't fret! Sunday nights at Club Voltaire Comedy in North Melbourne are free as well and begin at 7:30pm.
Fun in the Sun
In the warmer months (November - March/April), the beaches are only a short tram or train ride away! St. Kilda beach is one of the closest to the city. With plenty of tourists and students, it has a great atmosphere and is always a fun day out.
You can find other, more secluded beaches such as Elwood, Chelsea, Mordialloc and Brighton, all within 45 minutes from the city! Brighton beach has the colourful bathing boxes that makes for a great Instagram pic!
Mount Martha is also another beautiful spot to check out. The Pillars at Mount Martha are a popular cliff jumping and sun-bathing spot. If you plan to jump at the Pillars make sure you're a strong enough swimmer, as the current can be quite strong!
Art
Melbourne is known for its graffiti lanes! Plan your own walking tour by looking up the laneways you want to see such as ACDC Lane, Union Lane, Cocker Alley and the legendary Hosier Lane!
The NGV (National Gallery of Victoria) also has many free exhibits throughout the year, featuring various styles of art and artists. Keep your eye out for interactive exhibits going on, as they make the art gallery experience that much more exciting!
Nature
Grab a few mates and rent a car for a day to get to some amazing spots nearby in Victoria! If you're into hiking you can try the Werribee Gorge State Park Circuit. This state park is roughly a 45 minute drive from the city and has beautiful views.
Another great hike is 1000 steps in the Dandenong Ranges. Make sure you bring plenty of water because this uphill hike will definitely make you break a sweat!
One of the best natural spots around Melbourne are the rock pools at Bushrangers Bay in Cape Schanck. Make sure to go on a hot day if you plan on getting in the water, as these stunning rock pools are usually freezing!
So there you have it! A few helpful hints to help make the student budget process go a little more smoothly. By implementing even just a few of these tips you'll be able to stay on track with spending in Melbourne.
Original Campus Melbourne, is all about the 'work hard, play hard' attitude. We understand that studying comes at a cost, which is why we've implemented the OC Fund. By submitting one of your excellent business ideas, you have the opportunity to win $20,000 each year that can be put to use while completing your diploma!
Still want to know more about international student life in Melbourne? The Original Campus team is more than happy to help you out! Contact us today for more information about our Entrepreneurship & Leadership Courses in Melbourne or to book a campus tour.