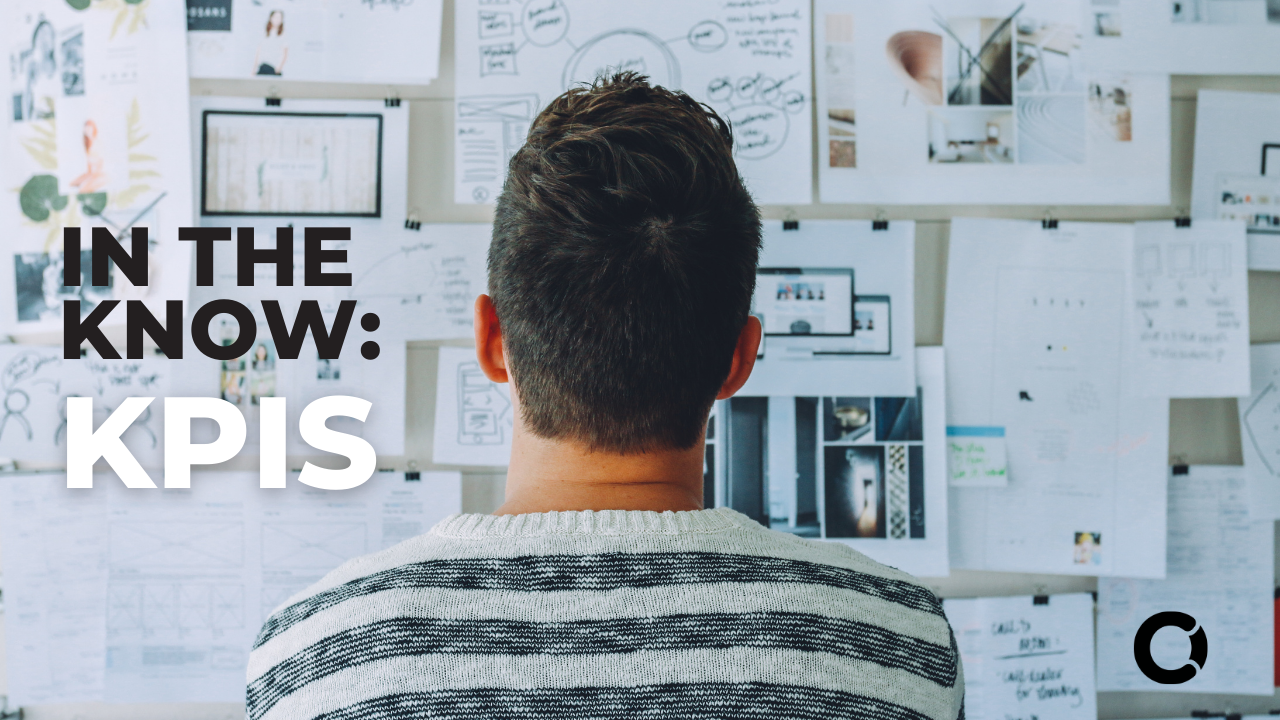 KPIs are a tool for enhancing performances to make better business decisions and gain a competitive advantage from your competition. Here are 10 essential steps for making KPIs work in your business.
31 January 2021 by Tanya Milazzi
KPIs are a tool for enhancing performances to make better business decisions and gain a competitive advantage from your competition. Here are 10 essential steps for making KPIs work in your business.
WHAT IS KPIs?
Key Performance Indicators (KPIs) are the parts of your plan that displays what you want to achieve by when. They are the mensurable, outcome-based reports used to measure if you're on track to meet your goals or objectives. KPIs are a fundamental ingredient of performance management, they analyze data to determine how well your business is performing, of course, the outcome will be different for each business, however, the basic idea is the same. Good KPIs reduce rework, complaints and risk – and encourage your team or suppliers to focus on your contracts strategic goals.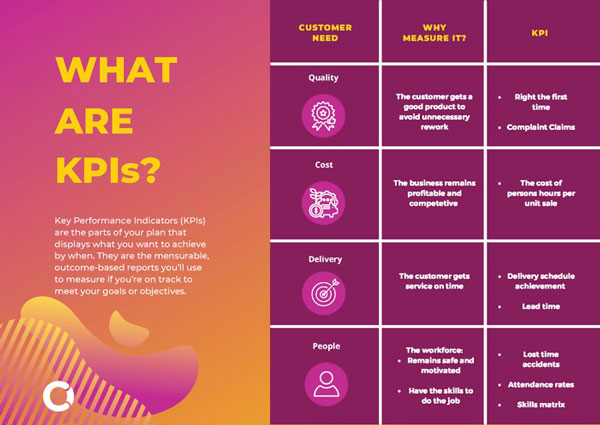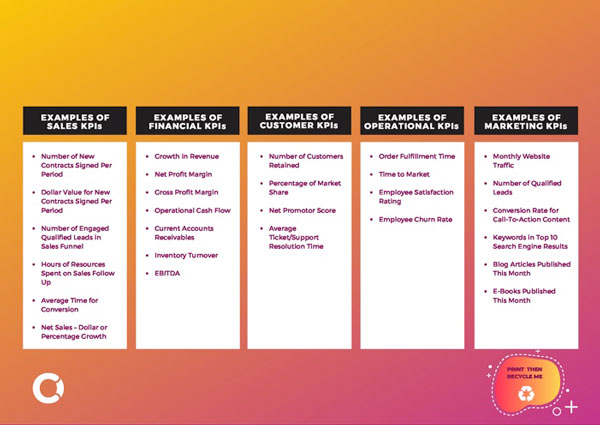 No.1: The strategy
Avoid a 30–40-page strategy report, trust us, hardly anyone ever reads a document that long, as they quickly lose interest. A more beneficial approach is to create a simple one-page strategy, this will help clearly establish your goals, and help you work out what actions you need to take to deliver them.
No.2: Determine the questions you need answers to
It's important to identify the questions you need answers to, to narrow your focus and determine what data needs to be collected, therefore, discover which KPIs will be most useful. For example, if you plan on achieving a simple strategy to increase your income by focusing on the most profitable areas of your business, you could ask: "Where are we making a profit and which processes are most costly compared to the returns we receive?". Once you are clear on the questions you need to answer, you'll choose the solutions that will guide your strategy and inform your decisions.
No.3: Identify your data needs
Determine your data needs to see what KPIs are required to answer those questions, consider what information and knowledge you want to have in your ideal situation.
No.4: Evaluate any existing data
Once you find out your ideal data in the earlier step, you'll now create a gap analysis which means you'll compare what data you would ideally like to have, with what you already have – that way you can clearly see what's missing. Ask yourself, is there something I need to change or alter to ensure the data is fully aligned with my strategy and will it fully answer the questions I need to be answered? Then consider the appropriate indicators to deliver those objectives.
No.5: Find the right supporting data
Every industry has their data insights through demographic data, trend statistics etc. Research is a valuable tool to gain insight into your industry, we highly recommend Investigating your industry statistics to ultimately make better, faster business decisions.
As a business owner, it's your responsibility to identify the key areas, how you want to measure them but remember there's no purpose in measuring things that won't make a difference to your business over time.
No.6: Determine the right measurement methodology and frequency
All data has a "shelf life", once you know what information you need to collect, you need to find the relevant measurement methods. For example, if you collect a client/customer satisfaction data via a survey in the summer and report on the findings in the winter, then the findings are already six months out of date. This means measurement frequency must be in line with the reporting frequency. If it's not, the data may lose impact and/or relevance.
No.7: Assign ownership for your KPIs
Well-designed KPIs require two types of ownership:
An individual who is in charge of analysing the KPI, interpreting its meaning, monitoring how it's changing and deciding what that means for the business.
The other refers to data collection. Usually, you can automate the process (using machines, computers, etc., instead of people to do the work) but, more often than not, data collection will need some human interplay. Possibly some workers are required in transferring data from one database to another, or they have to collect it manually. This ownership needs to be plainly set out and followed through.
No.8: Ensure KPIs are understood by people within your company
We cannot express this enough but it's crucial everyone in your business must be informed of what you're trying to achieve, and how you're measuring progress towards those achievements. If you tell everyone that they have to collect extra data from now on without explaining why you'll end up with confused and disengaged workers. Assure everyone is included, heard and connected, they are a part of the bigger picture. Every employee should be able to answer the question, "How will what I am doing today affect our KPIs?".
No.9: Find the best way to communicate your KPIs
BE VISUAL! There is no better way to best to communicate your KPIs. When monitoring performance, consider the follow key performance areas:
Quality
Cost
Delivery
People
To effectively engage your reader, charts and graphs are an effective way to display data, like the dashboard of a car, they give a visual indication of performance trends that can be read and understood quickly.
No.10: Review your KPIs to ensure they help improve performance
Don't waste time measuring data simply tick off boxes. If your KPI is not helping you or others in your business to make better decisions and improve your business performance, then it's just a waste of time. Whichever method you choose to measure your KPIs, ensure that it's reviewed and tracked on a regular/frequent basis, and if used correctly they help you get a clear view of where your business is now – and where it can go.
With small businesses, you may only need half a dozen or so KPIs and with larger companies, you may have those several per department – or even per manager. Keep in mind, the more KPIs a business has doesn't necessarily mean better or more reliable, so don't get carried away and over-complicate it for yourself. Simply take into consideration the size of your business and how to measure your KPIs. Remember, stay motivated, focused and follow your KPIs and sure enough, those goals will be accomplished and your business will flourish.