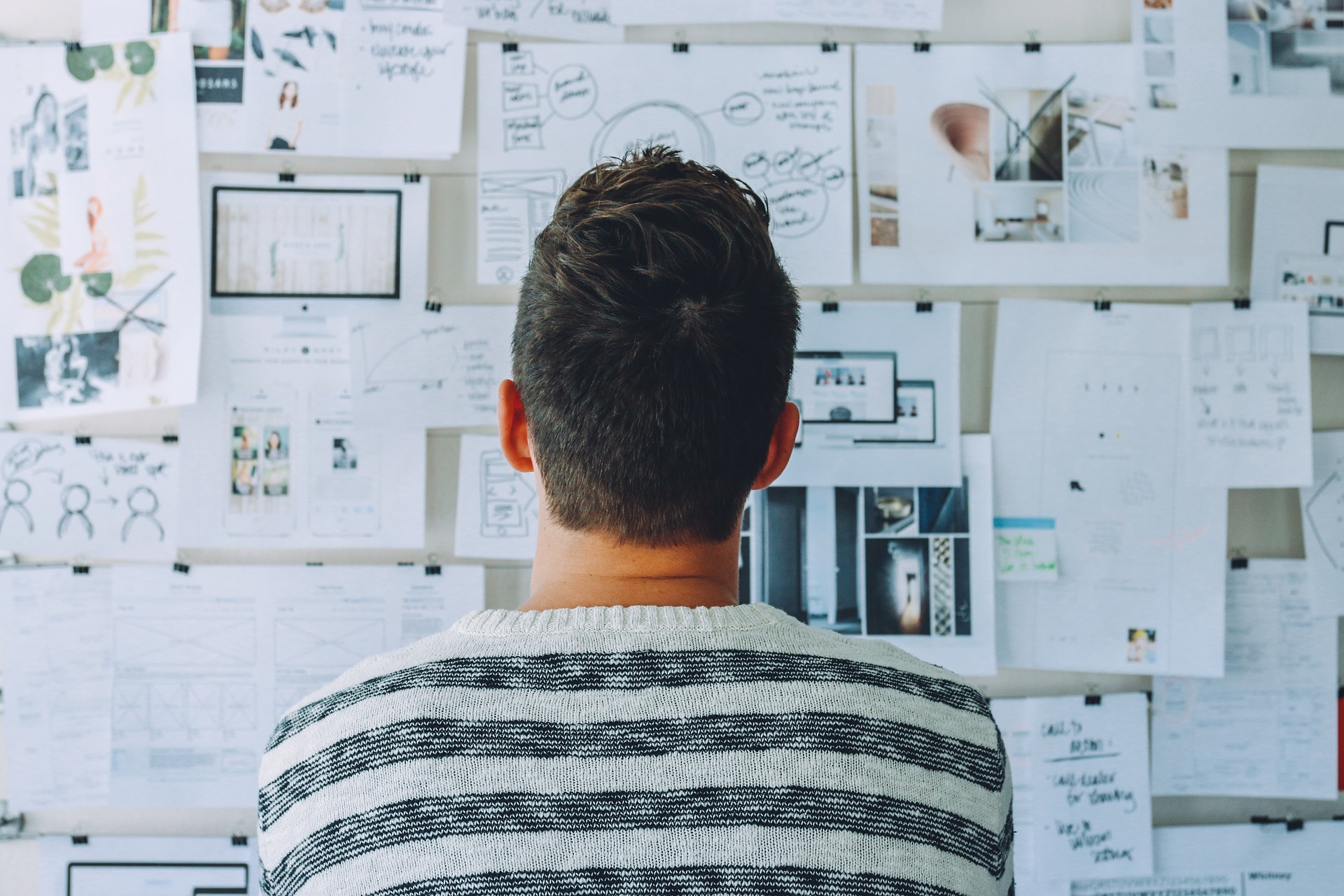 It's no secret all successful business ventures start with brilliant ideas. Innovation and execution are powerful tools in today's competitive market. Yet how do you create a successful business idea?
12 June 2019 by Tanya Milazzi
Building a strong idea will be the foundation for your business to grow. Take the time to create your idea. Focus on your idea and develop it into a solid business plan. You want your idea to be in line with your passion as you and this idea will be spending a lot of time together. Use your knowledge and experience to your advantage. Having a basic knowledge of the foundation of your idea will put you ahead of others and help you sell your idea in the future.
Your idea won't appear to you in a dream or in a sudden epiphany, it will take organisation, research and planning. Concentration on identifying problems with already established ideas and finding a solution. Focus on trends and niche markets. Establish your idea to a well-suited market, one that will buy into your idea and allow your business to grow. The key to creating a successful business idea is to listen to consumers' needs and their perspective on new concepts. Find out what is not being fulfilled and be the answer. Pushing for innovation can be a powerful tool in today's competitive market. If you can fill the gap in an already established market and execute the simplest way to do that, consumers will be drawn to your business over a competitor. Consumers are attracted to ideas that will make their day to day life easier or benefit them financially. Take what may seem like a problem and turn it into an opportunity.
Once you have your idea you need to understand your idea. It may sound silly but will benefit you immensely when you are developing your business and looking for investors. Learn the ins and outs of your idea. Develop your niche and identify where and how your idea comes into play. What problem is it solving, how does it benefit the consumer, who is it for and why do they need it? Ask yourself all the difficult but important questions about your idea and turn any flaws into fabulous additions. You want to be ready for any questions investors or the public will have. Take the time to develop your idea in different ways and this will enable you to find the best way. By now you may be getting sick of your idea and maybe overlooking important details. Seeking outside advice or a different perspective will help your idea grow.
Attending collaborative, idea-generating meetings and events will allow you to test your idea and get hopefully get some useful feedback. These events and collaborative workshops will help you understand how and where to take your idea next and enable you to make some important work connections. They will allow you to assess your own skillset and identify your strengths and weaknesses. You may be an experienced salesperson and have excellent business skills but lack design and writing skills, outsourcing through collaboration can help you overcome these barriers. Connect with people who have the same entrepreneur mindset and grow your support system.
Anything that is worth achieving takes time, and your idea is going to take so much of your time. You may have the idea, but the work doesn't stop. You now need to test your idea, see if it works, do people like it, is it the right market and is it the right time for it? The only way your idea is going to work is if you try and try and try and try again. You may reach setbacks and problems which is where your positivity and resilience is needed. The power of observation is a skill you will need to acquire, instead of seeing a problem or a setback see a chance to learn, teach yourself how to overcome the problem. Not only will it help you move your idea forward it will make you a better entrepreneur.
Lastly, you need to believe. Believing in your idea is one thing but believing in your self is equally as important. Fear of failing is the single largest cause of actually failing. Having a positive attitude towards your work will put you ahead of so many others out there. There are already too many people out there already who will doubt your idea and be negative for you. Your positivity needs to outweigh all the negativity.
Your idea will not be an overnight success. It will take time and it will take planning. If you create your idea from solid facts and build on it to create a stable foundation for the business to grow the only thing that will let you down is if you stop believing in it. So, are you ready to turn your idea into a business now?