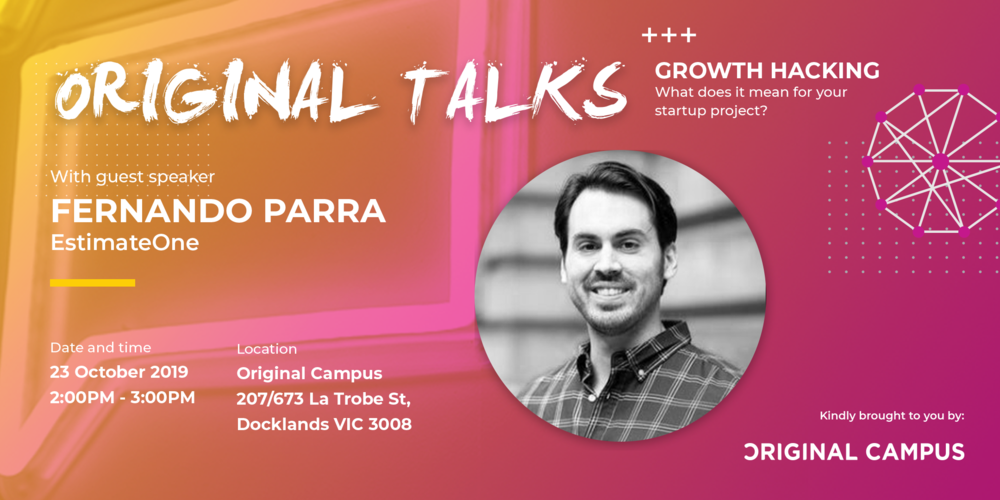 16 October 2019 by Tanya Milazzi
Fernando Parra is a business IT professional with years of experience in business data and start-ups. Beginning his career as a consultant in KPMG, Accenture and MicroStrategy in business analytics, Fernando grew his career in Buenos Aires, Argentina.
Fernando's passion for entrepreneurship and tech start-ups led him to develop a Lean Start-up group to share his knowledge and advise founders of the analytics behind a business. Today he continues to coach start-ups and corporates along with helping them build new products and manage development. From advisor to product management, Fernando's practical expertise continue to develop even branching out to customer development and Agile teamwork.
His wide range of knowledge on product growth and growth hacking will be an essential help to any entrepreneur. Growth hacking has quickly grown over the years as a favourable marketing strategy, vital to the accelerating of business growth. Growth hacking uses experimentation across various channels to determine the most effective way to scale and grow business.
If you want to learn more or have any questions for Fernando, make sure you register for his Original Talk on October the 23rd at 2:00pm.